We take care of everything and realize results: the highest price at the best conditions.
As your broker, we are also there to prevent that after the transaction you are confronted with unexpected developments. For example because a buyer relies on false disclosures or legal violations that are committed.
We discuss with you how to go through the process. All appointments shall be in writing, at all times so you know where you stand.
We take, for you and candidates, all the time required to provide answers on all questions. We believe in a extensive visit with prospective buyers and reserve plenty of time for. After the viewing we leave a message on our customer's intranet, so you know how the prospects reacted towards the porperty. We regularly assess the situation and adjust the strategy as needed: openhouse, advertising, calling candidates and posssible price adjustments. Ultimately, this results in a faster sale and a higher yield.
We have listed a large number commercial properties and are the largest business broker in the Delft market. Due to our large selection we have a lot of contact with searchers and they decide faster to plan a visit with our office because they can see multiple objects simultaneously. So we build a good relationship with our many candidates. A good relationship is the beginning of a good sale or rental.
For more information about our capabilities and conditions please feel free to contact us.
sales
We can make an appointment for an interview and we confirm the appointment by mail or post.Na an informal visit from one of our brokers you will receive access to the expected return on the market today, to handle the asking price, our way of work, our services and rates. We will send you a written quotation by email or post how things clearly.customer Intranet
We give you 24-hour access to your file:
all planned visit + feedback regarding visits and the follow-up calls from visitors
photos and presentation texts
visitor statistics Funda
overview of the costs incurred
bids + conditions
reactions
contact information
Internet
We introduce your property to our candidates and all other brokers. We list you property on several websites.
Fundainbusiness.nl
bedrijfsmakelaar.nl
huren.nl
bjornd.nl
Huislijn.nl
Jaap.nl
Storefronts
Your property will be presented on large electronic screens, photo presentation in our large window on the corner Oude Delft / Binnenwatersloot, in the center with thousands of people passing by each week.
Professional brochures
We make extensive booklet includes many professional pictures of top quality, description, dimensions, details, 2D / 3D maps, list of business cadastral map and other relevant information.
The brochure is sent to all potentially interested buyers who are registered with us and who are interested in your property. A properly functioning reminder of potential buyers.
The brochures are also posted as a PDF on Fundainbusiness.nl and bjornd.nl.
Professional photographer
We work with three professional photographers who capture your home building in detail. People with an eye for a good picture and in advance we give you tips on how your home could look like at its best.
2D / 3D floor mapping
For potential buyers, it is important that they can as well as possible "empathy" in a home. Therefore, we offer the possibility to have a professional make plan of the house. This plan will be used in the sales brochure, our website and Funda. In addition, the house Funda can be viewed in 3D and interested parties can arrange and rearrange the house.
Buy it? / Rent? signs
Our plates are particularly striking: round, orange, bright, challenging and above all you'll get there in the region against them. We have available round yard signs with wooden poles, larger versions, triangular signs, illuminated signs, aluminum frames, etc. We work with professional advertising and so anything is possible.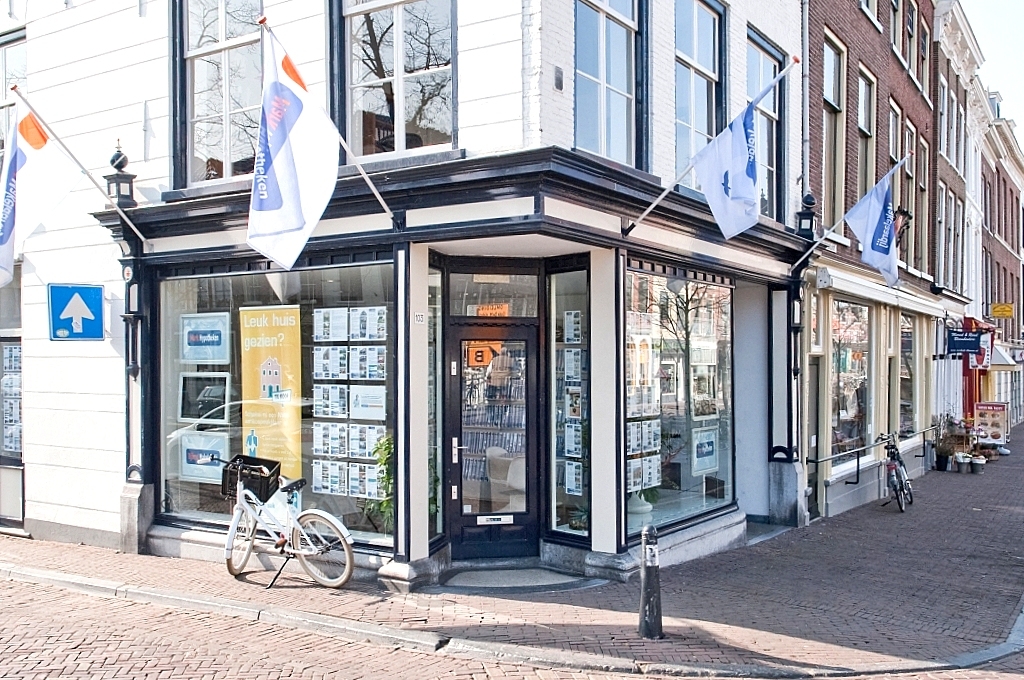 Viewings
We discuss with you the times of the tours. We always call well in advance of the scheduled appointments. You can change this if you do not come true, we move the appointment, in consultation with the interested kandidaat.We lead around the house and take plenty of time for. During tours we give a clear explanation. We consider it our duty to highlight the prospective buyer what is necessary for its decision, including any defects. After the tour, we will inform your customers via intranet how this has expired, so you are instantly informed. So you can all your viewings track how visitors think about your home.
Viewings are also possible in the evening and on Saturdays!negotiations
If someone submits a bid, we will contact you as soon as possible to pass it. In addition, we give you advice on how to respond best to this bidding.
If someone submits a bid under certain conditions precedent, such as financing, we inquire as to the feasibility of this option to exclude as much as possible that after a few weeks is terminated by the buyer and the sales process again from the beginning to start.rounding
If there is agreement on the price, delivery and conditions, then everything has been agreed verbally documented in the deed. We ensure the preparation of the deed of sale and the signing by both parties.
We take care of the administrative settlement and control of the notarial deed and the memorandum of settlement.
On the day of the transfer, we walk again jointly by the house to see if the property is delivered as agreed. Then we go to the place where the notary signature and key exchange.aftercare
Even after the transfer of the property, you can still contact us with any questions and / or convenient (job) addresses. We also help with any complaints and / or problems should they arise.For more information on the rental or sale, please contact us.
For all questions about renting and selling please call us or fill out the form below.